Who are we? Meet the team!
This project is all about integration of data with the final aim to inform a better management and conserve habitats in a healthy state, with focus on (i) vulnerable hotspots and (ii) the distribution, abundance and effects of non-indigenous species (NIS) on said habitats. Data will be collected, analysed, synthetized and presented, thanks to the collaboration of all seven partners.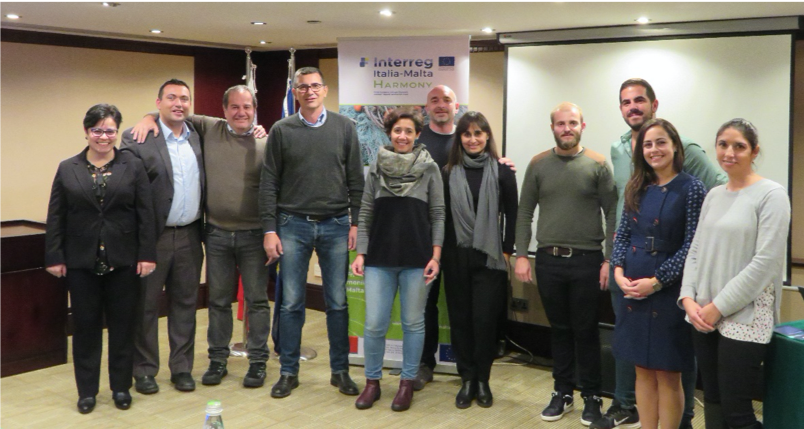 Sicilian HARMONY Partners
University of Palermo
UNIPA (PP1)
Lead Partner
Partner 1 is the University of Palermo (UNIPA),
Dipartimento di Scienze della Terra e del Mare (DISTEM)
, specifically people at the Laboratory of Ecology is the lead partner. It is involved in monitoring activities and monitoring protocol design and testing (WP3), data analysis and integration, design and suggestion of a system of early-warning control measures related to seabed integrity (and related ecosystem functions) and alien invasions, addressing the biodiversity loss and highlighting potential areas (ecosystems) suitable for restoration, monitoring and control within the selected areas (WP4). UNIPA is leading the project management (WP1) and is, also, involved into the website (harmony-italiamalta.eu) set-up and design, with the final aim to produce a WEB-GIS platform, a database, analysis reports, and a web portal (WP2).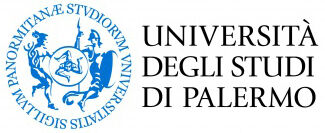 Istituto Superiore per la Protezione e la Ricerca Ambientale
ISPRA (PP2)
Partner 2 is
Istituto Superiore per la Protezione e la Ricerca Ambientale (ISPRA)
. is charged with testing and aligning monitoring plans and protocols as well as using Local Ecological Knowledge (LEK) as an innovative resource to monitor the presence of NIS in the selected Natura 2000 sites and is involved in the establishing the control and management measures on non-indigenous species and seabed integrity. ISPRA is also developing a software app for general monitoring of non-indigenous species and it is involved in the establishment of a system of early-warning control measures related with alien invasions. Further ISPRA is responsible of harmonisation of all management and governance procedures and definitions as applied by all the partners, such as technical instructions, common policy measures, best practice management, collaborative governances and stakeholder engagement and interaction.

Istituto per lo studio degli impatti Antropici e Sostenibilità in ambiente marino
del Consiglio Nazionale delle Ricerche
CNR-IAS (PP3)
Partner 3 is
Consiglio Nazionale delle Ricerche - Istituto per lo studio degli impatti Antropici e Sostenibilità in ambiente marino (CNR - IAS)
. CNR - IAS is responsible within HARMONY for coordinating of monitoring activities aimed to assess how the alterations to the integrity of the seabed can affect the structure and functioning ecosystems and to evaluate the presence/frequency of NIS and their effect on ecosystems. CNR – IAS coordinates the direct collection actions in the field of biological data, the production and implementation of maps of extension of relevant biogenic substrates to build a solid knowledge base of the state of biodiversity protection and conservation within project areas. CNR – IAS is involved in monitoring protocol design and data analysis and synthesis. The final aim of CNR - IAS within HARMONY is to construct a solid base of know-how and furnish control and management measures.

Regione Sicilia – Assessorato Regionale per la Pesca
RegSic (PP4)

University of Malta
UM (PP5)
Partner 5 is the
University of Malta, Physical Oceanography Research Group (UoM)
. UoM is testing and aligning its monitoring plans and protocols in tandem with the other partners. UoM is also using local ecological knowledge (LEK) as innovative monitoring resource for the detection of NIS and evaluate the seabed status. UoM is responsible for communication with pre-selected target groups (i.e. public decision makers and socio-economic stakeholders): keeping them informed (through Harmony's website and social network) on the ecological, economic and social advantages of monitoring and managing of the seabed integrity and its biodiversity, as well as on the effects of NIS on the ecosystem found in Maltese and Sicilian waters through Harmony web site and social network.

Department of Fisheries and Aquaculture (PP6)
Partner 6 is the
Maltese Department of Fisheries and Aquaculture (DFA)
. The DFA is involved in conducting LEK surveys on seafloor integrity, facilitating dialogue with key stakeholders such as fishermen, assisting in the monitoring of NIS in local waters together with ISPRA and UoM, and will help in the suggestion of policy measures.

Environment and Resources Authority
ERA (PP7)
Partner 7 is the
Maltese Environment and Resources Authority ERA
. The Biodiversity Unit within this authority is identifying and mapping marine habitats, developing and implementing species and population diversity metrics, monitoring structures and ecosystem functions, developing proactive monitoring techniques for the detection of alien species, analysing risk assessments vis-a-vis alien species, and developing alien species response measures. ERA is also developing biometric sensors for the monitoring network which will augment future monitoring capability.